Hall of Fame Signings
Wayne Chrebet
Regular price
Sale price
$40.00
Unit price
per
Sale
MAIL ORDER ONLY
2014 NY Jets Ring of Honor, "Mr. 3rd Down"
Details
Any Item category includes one signature on any item for $40
Inscriptions are defined by one (1) stat or achievement, or a salutation or quote up to three (3) words.  For example: "Mr. 3rd Down" "To John" or "Let's go Jets!" 
Autograph guests will sign items that have already been signed by other players unless otherwise stated.
Autograph guests will not add inscriptions to items previously signed by themselves. 
In order to accommodate everyone, Photo Op tickets are required for all posed photography.  Photo Op tickets are good for one (1) posed photo with up to five (5) people.  All photo ops will take place in our photo booth by a professional photographer. Photos will be printed shortly after.  If you would like to have your photo signed, you must purchase an accompanying autograph ticket.
Mr.

 Chrebet 

will be signing on

 

Saturday, December 30 @ TBD
*Date and time are subject to change
Mr. Chrebet is appearing courtesy of Greene Sports & Entertainment
Additional show details
Mail order and send in:
EXCLUSIVE mail order partner:
MAILORDERMIKE@gmail.com
VIP FAST PASS
FRONT OF THE LINE ACCESS FOR ALL TICKET PURCHASES

VIP FAST PASSES WILL BE LIMITED

VIP FAST PASS DOES NOT INCLUDE, admission, autograph tickets, or photo ops.  If you have an item to be signed or would like to take a posed photo op with any of the guests, you must purchase an accompanying autograph and/or photo op ticket.
ADMISSION TICKETS
Admission tickets ARE REQUIRED for all guests over the age of three (3)
If you have an item to be signed or would like to take a posed photo op with any of the guests, you must purchase an accompanying autograph and/or photo op ticket
WILL CALL
NO TICKETS WILL BE MAILED OR EMAILED PRIOR TO THE EVENT.  All advance ticket purchases for VIP FAST PASS, admissions, autographs, and photo ops will be available for pick up at will call.
Refund policy
All autograph and photo op ticket sales are FINAL unless the autograph guest CANCELS their appearance.  Customers who have purchased tickets for an autograph guest who has CANCELLED their appearance will have their respective purchases refunded automatically within five (5) business days after the scheduled event to their original payment method. Please remember it can take some time for your bank or credit card company to process and post the refund.

*Dates, times, and locations are subject to change.  

In purchasing your tickets, you agree to the Terms of this Refund policy.

If you have any questions, comments, or complaints regarding the Refund policy, please contact us at:

1‪(607) 269-7567
Share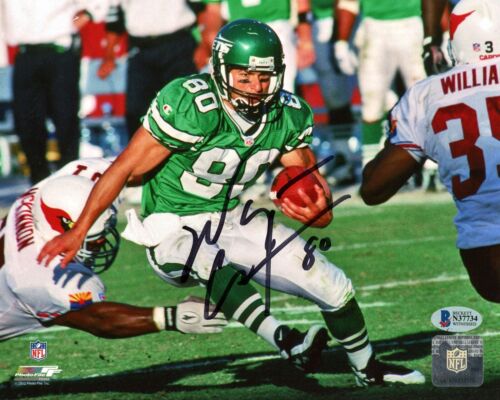 FAQ
Can I take a picture of the athlete signing my item?

Yes, you are more than welcome to photograph the athlete signing. Photo op tickets are required for any posed photography with the player. 
Will you have certification available at the signing? 

Yes, authentication services will be provided by BECKETT in partnership with our neighbors SWING FOR THE FENCES.
Can I return an autograph ticket after purchasing?

No, all autograph tickets sales are final unless a player cancels their appearance. Our returns/refund policy can be found here
I can't make the event. Can I send in an item to be signed?

Yes we offer mail-in orders, please contact our exclusive mail order partner:
How many autographs do I get per ticket?

Each autograph or inscription ticket is good for (1) autograph or inscription. You must purchase as many autograph tickets as signatures being requested. 
Will the athlete sign anything I bring?

No. While almost all items are acceptable the athlete does have the right at their discretion to not sign an item in which case a refund will be provided. If there is an item you are uncertain about please don't hesitate to ask before purchasing your tickets. 
How long will each athlete be signing for?

Each athlete will have a start time and will sign until they get through the line. Most athletes will sign between 20-60 minutes at a minimum but please listen to all announcements being made which will help you figure out when an athlete has made "last call".